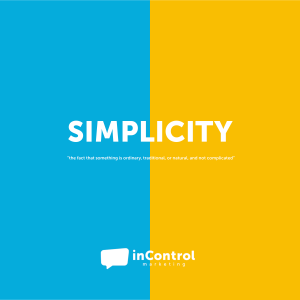 "As you simplify your life, the laws of the universe will be simpler."
Henry David Thoreau believed in and advocated for simple living, for the need for people to simplify their life – to get rid of unnecessary material possessions and to be close to nature.
In today's fast-paced, hectic world we are surrounded by so much noise, stress and incessant 'busyness' that we rarely take a moment to let ourselves just 'be'. We are on a constant hamster-wheel of working, raising families and maintaining social lives, that we do just forget that we are allowed to unwind and that it is okay to distance ourselves from other people and technology.
The fact that so many of us are glued to our electronic devices makes it difficult for us to enjoy the simpler things in life. National Simplicity Day is celebrated on the 12th of July to honour Henry David Thoreau's birthday, but just because we celebrate this day on the 12th, doesn't mean that we can't try to simplify our own lives and make every day less hectic!
Thoreau believed that simplicity was key in achieving true happiness, inner peace and a well-lived life. We constantly push ourselves to achieve our dreams and goals, but are these just ideals that are set out by us living in a fast-paced society? We are so focused on material possessions, on owning the best of the best and trying to beat everyone else around us to achieve this, that we are ignoring our own thoughts and feelings and ultimately disregarding our own mental state and what we truly need. Without simplicity, Thoreau was adamant that we can't live a truly happy or fulfilled life.
Living through the current global pandemic has meant that many of us have had more time than usual to slow down, to take life and all that it throws at us with a more casual stance. We have been 'gifted' time for reflection, for sitting in moments of calm amongst the storm of Covid-19 and being able to take a step-back from our usual realities.
We need to celebrate the simple things in life, to appreciate each other and ourselves. We have all been through so much in the past year that we should allow ourselves more time to unwind and to enjoy the smallest of things.
At inControl Marketing, we are proud to work hard to bring you outstanding marketing, to help you and your business to perform at its best, but that doesn't mean that we don't believe in taking a step back from the 'work reality' that we pride ourselves in.
You can help yourself to unwind by following a few simple ideas –
Unplug your gadgets. De-clutter your home. Go out and celebrate nature. Allow yourself to unwind.
Life is about the enjoying the journey, don't become so focused on the destination that you forget to appreciate the little moments along the way.