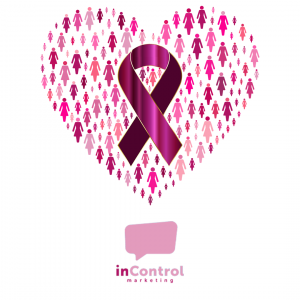 October is Breast Cancer Awareness month, and Breast Cancer Now's 'Wear It Pink Day' is one of the biggest and well-known fundraisers in the UK.
Unfortunately, cancer will affect everyone at some point, either personally or through a friend or family member; it is incredibly scary and upsetting for everyone involved, however there are so many people out there working and fighting to make a positive change. Breast Cancer Now are a charity who are focused on world-class research and who are passionate about life-changing care.
The Coronavirus pandemic has seen most of the world come to a standstill, but cancer doesn't rest, and the pandemic regrettably hasn't stopped it. Breast Cancer Now believe in having "support for today and hope for the future" and their Wear It Pink campaign enables everyone to help support their cause.
Whether you wish to raise money and awareness at work, at school or in your community, there is an idea and a way for everyone to get involved! There is so much you can do to help, and even if you are working from home or simply can't get out to get be there in-person, Breast Cancer Now have new ways in which you can be included! There are so many free downloadable games, leaflets and posters, as well as video call backgrounds that can be used if you're participating via webchat!
It is as simple as signing up, promoting your fundraiser and wearing pink!
So, pull on that pink jumper, pull up your pinks socks or even go in fancy dress – if it's pink it counts!