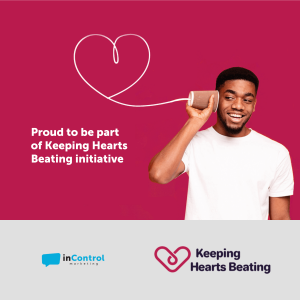 Introducing Keeping Hearts Beating the Office Supplies initiative to increase the number of publicly accessible defibrillators.
Increased community engagement through initiatives such as Keeping Hearts Beating (KHB) is a great differentiator and can bring significant value to both you and your locale.
It may help that The Boss Federation are also partnering with this life saving initiative and are offering a limited number of grants to businesses wishing to engage with it.
To help you further we've posted a suite of collateral on your Marketing Portal.
We're all very grateful that we're seeing a growing number of businesses using KHB very effectively to engage with their communities and at the same time drive deeper customer and prospect interaction for themselves, a rare 'win-win' in these turbulent times.
No doubt you will have seen all the media coverage of many high profile sudden cardiac arrests in the last year or so, not least at Fulham FC only this weekend, and with this in mind the time to act is now and we urge you to consider getting involved.
Should you require any more information, please review the content in your Marketing Portal account. If you have a PDF Only account and would like to upgrade, please contact us.
More information can also be found on the Keeping Hearts Beating website