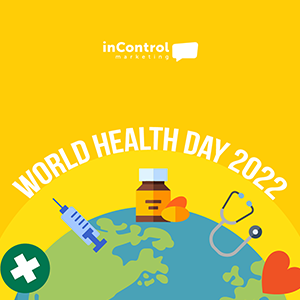 It's our planet and our health.
We've all been faced with the pandemic but so many of us are also confronted by the increase in illnesses like asthma, cancer, and heart issues. On top of these, our world is also facing a new level of pollution which is having a detrimental effect on us as a civilisation.
The pollution and climate crisis impacts us on a health level that has never been seen before.
This year, World Health Day is aiming to educate and raise awareness of the current climate and health crisis. Over 90% of the world's population are breathing in unhealthy air; the amount of plastic in our oceans has finally made it into our food chain; water scarcity and greenhouse emissions are all contributing to an unhealthy world.
By making a conscious decision to reduce energy use in our homes, walking more or taking public transport, cutting on consumption and waste and even by tweaking your diet are all slight changes that can make a significant difference!
As individuals and communities, we can all play our part to make our world more sustainable for future generations, and in the process, we can help ourselves to live a healthier lifestyle!