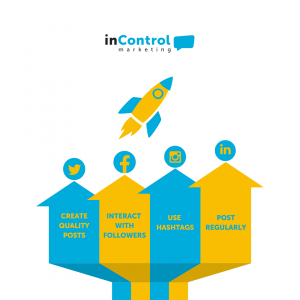 Increasing your visibility on social media is a key way to ensure that you are growing, expanding and getting your business message out there. Creating quality posts full of eye-catching imagery, great copy and meaningful content that is interesting, relevant or useful are all important factors to engage with your followers and subscribers.
Taking care and nurturing your SEO is always another sure-fire way of ensuring your business pages are coming up more often and higher in end-user searches. You can then use the data gathered from results to create goals and content around what is most successful! While we're discussing followers, quality over quantity is everything.
Boosting your numbers with random followers won't do any good to your business – you want people following your social media because they want to, because they feel some benefit from their engagement with your platforms. Engage with people and post at the right times!   Unfortunately, there isn't a magic time for posting that will give you the most interaction, but your platform's statistics is a great place to start. You will be able to determine the best times and days for posting that is in keeping with your high levels of engagement.