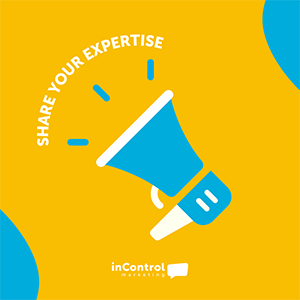 In business, your experiences and opinions are all unique to you, but this does not mean that you cannot display what you have learnt and share what you know!
Talking about your business on your social media platforms will highlight to your followers the value and advice you can give them. It gives you a chance to engage more with those who view your page and allows people to comment on your posts so that they can ask questions – the key here is to make sure you are consistent in answering!   You can use the comments and questions to define your upcoming posts and be proof that you are listening to what your followers want to see.
Sharing the best and relevant content will help to raise you above others in your field.   By sharing the most valuable and most actionable advice and tips, followers will see you as the go-to page and regularly check in to see what is new.
In sharing your expertise, it is important to remember to show up, to be consistent and to bring value. In doing so, you will be growing your social profile and proving that you can be the one to give simple, practical advice to your followers!