Unleash your resellers and boost the
number of eyes on your brand
Trusted by leading organisations to drive their through-channel marketing activity

All the functionality you and your resellers need to create powerful, targeted marketing campaigns
Are you ready to unleash your resellers and build more profitable relationships?
We exist to help the resellers to market themselves better.
With over 1200 independent OP resellers accounts, some via wholesalers, some via groups and some direct, we're the natural place for your marketing. We want you to contribute your materials to support the dealer community. The materials can be in a range of formats; html for emails, landing pages and web banners, pdf, jpg, gif, png, PowerPoint, Excel, Word, social media content and MP4 video. The content should be targeted to raise awareness, increase people's knowledge of your brand and products, or going for it with sales. Don't forget training and sales support materials.
And with Managed Campaigns we'll run your emails through your resellers to their end users.
It's all seriously simple and completely measurable and with great reporting you can check out where you're at and how you stack up.
Content is key to your ecosystem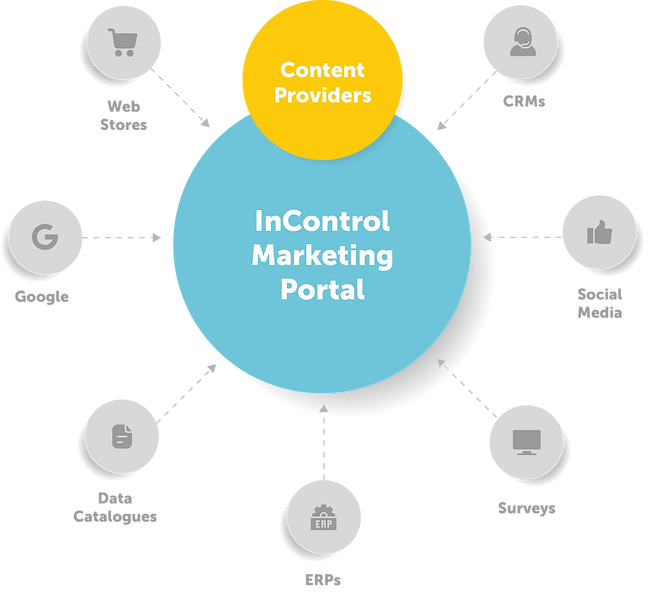 Productivity depends on systems that work well together. The ICM marketing portal integrates with the systems that matter to your reseller, including Twitter, Facebook, LinkedIn, Google, Fusion, Prima, EvoX, Oasis and Calidore and more.
ERP integration
The ICM marketing portal integrates with ERP systems such as Prima, Oasis and Calidore, making it easy to set up triggered campaigns and manage contacts.
E-catalogue integration
Emails and landing pages can be populated with data from e-catalogues such as Icecat, FusionPlus Data and EZ-base, making it quick and easy to create accurate, compliant campaigns.
But that's just the start.
The ICM Portal sits at the heart of your ecosystem to help you to work smarter, not harder.
How many dealers were offered the campaign
How many accepted – as a number and a percentage
How does that percentage compare against the average
How many emails have been sent
How many opened – is it up or down, how does it compare – is it a reflection of the contacts sent to or the subject line?
How many clicked – if its a good number we'd suggest that the creative is working and vice versa
Video on email and or landing pages
Document downloads
Feedback forms completed
Surveys responded to